LOCAL SEO Services from Baltimore
Find customers that are closest to you first
If you have a business with a physical location, Local SEO is your best friend. Using tools like Google My Business, Bing, and Yelp, you can get new local customers with ease if you have them optimized correctly.
Millions of dollars generated for our clients
Our proven Local SEO strategy get local businesses huge results
100% success rate with our clients
What Exactly is Local SEO?
Does your business have a physical location like a shop, office, or home office? If so, I am sure you would like your customers to be able to find it. Local SEO is the process of making it easier for customers to find your business when in the same geographical area.
For example, say you own an Italian restaurant. The customers that you're looking to attract would typically Google something like "italian restaurants near me." Using Local SEO, our team will optimize your Google My Business listing so that your business appears in Google search results for searches like this.
Local SEO isn't exclusive to just Google My Business, either. We utilize all online directories including Bing, Yelp, Foursquare, and many more, to make sure your business is found no matter how your customers are searching.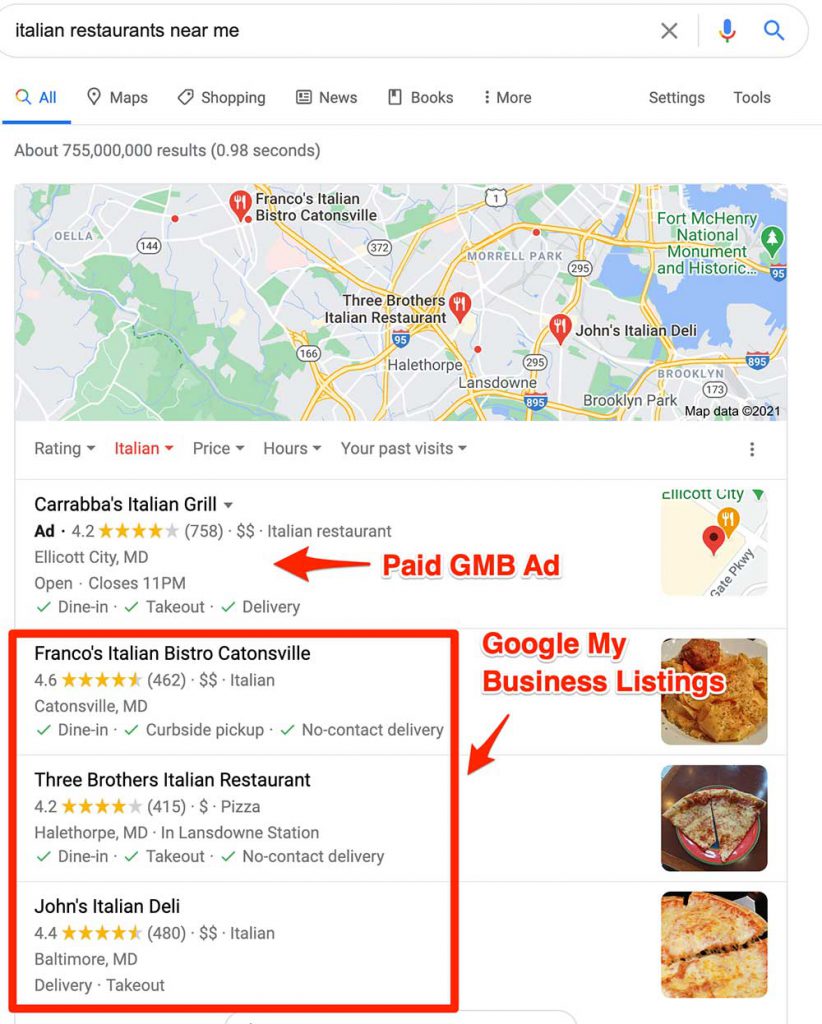 What's Included In Our Local SEO Services?
Designated local SEO expert
Google My Business setup, optimization, and management
Citation management - fix all current and continually add new ones. Includes GMB, Bing, Apple Maps, Facebook, Yelp, and many more
Add Schema Markup code to website to let search engines know what kind of business it is
Manage and respond to business reviews as they come in
Create backlinks from local websites to increase authority of site and increase local rankings
Monthly or Quarterly reporting of all statistics related to your Local SEO
– Conduct keyword research for local keywords for your products or services
– Optimize and update meta title and descriptions for all website pages
– Add NAP (Name, Address, Phone) to website footer and contact page, and link to GMB listing
– Create landing pages for specific cities or areas you want to target
"Alex does amazing work and puts his heart into everything he does. Very respectful and talented at what he does. He created our website and Sales have gone up and several more contacts have been gained. It's been a blessing working with Danner Digital and watching them do what they do best. I'd definitely say 5 stars isn't enough. Thanks again!"
"I would definitely recommend Danner Digital to other people, not only were they friendly and knowledgeable with their services, but if I had a question after hours or on the weekends with our website, he was quick to respond... Our online sales have increased with our user-friendly format on desktop and mobile use!!! Thanks again Alex for all of your help!!!"
"We have had nothing but a great experience with Danner Digital. They helped build our website and did SEO optimization and we have been seeing a great increase in calls as well as inquiries from our website. They are very knowledgeable and highly recommend this company!"