SEO SERVICES from Baltimore
Make Sure Your Website is Working For You
Your website is an investment. Too many businesses look at their website as an expense instead of an amazing sales tool that works for you around the clock. If you want to hear more about how your website can bring in more business, give us a shout!
Millions of dollars generated for our clients
Our proven SEO process works with ALL industries
100% success rate with our clients
First Things First, What is SEO?
SEO stands for Search Engine Optimization. It is the process of optimizing websites and business listings to increase the traffic and improve the rankings on Google for particular keyword terms.  An SEO expert will take the time to audit your website, understand the competition, and decide what is needed to improve your website in order to beat out those competitors.
There are a lot of different factors that affect a website's ability to rank well on search engines like Google, so years of experience and expertise are required to be successful at SEO.  All team members at Danner Digital have at least 5 years of experience with SEO.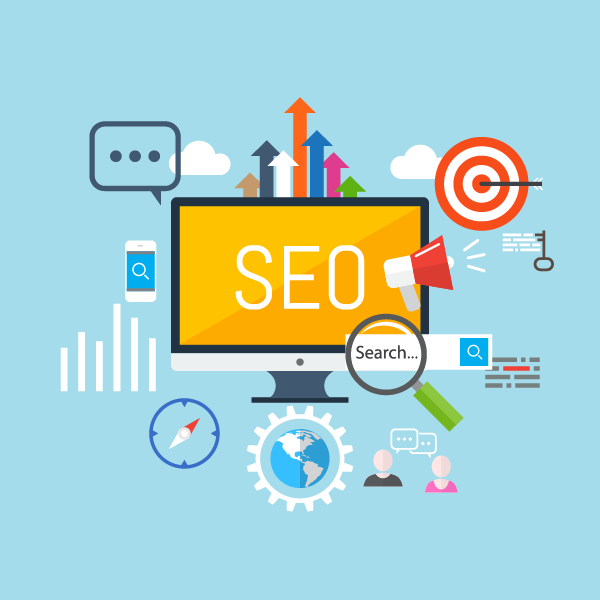 Get More Leads and Increase Sales with Organic SEO
Now that you know what SEO is, we can further break down the different types of SEO.  The first type, Organic SEO, is the process of improving rankings in the standard Google search results. 
In the screenshot, you can see the organic search results.  For this example, I typed in "roofer baltimore maryland", since this is a common search term for anybody living in Baltimore and looking for a new roof.
With our Organic SEO strategy, our SEO experts will optimize your website so you show up high in these rankings for keywords related to the products or services you offer.
With our strategies, we get results.  There are many SEO companies out there that are quick to promise favorable results but rarely deliver. They can also be quick to brag about an increase in website traffic but you see little increase in sales or new clients.
Why?
On-page website optimization (updating the content of your website) and off-page optimization (adding backlinks to your website to boost authority, page speeds, and much more) take time for Google to recognize.
Google also demands consistency and quality before it makes a change in search rankings. This process takes time and requires months of work. Any SEO company in Baltimore or anywhere else that promises immediate or fast results is probably overpromising or over-committing.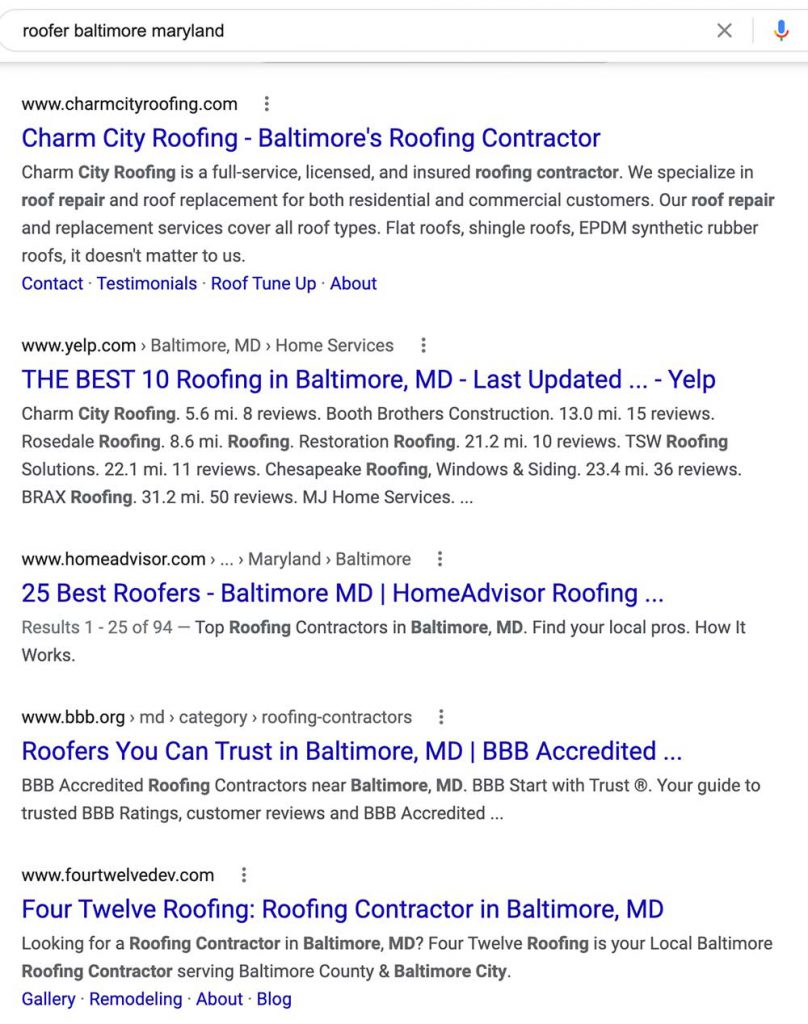 How Our SEO Experts Can Help Your Business
"Alex does amazing work and puts his heart into everything he does. Very respectful and talented at what he does. He created our website and Sales have gone up and several more contacts have been gained. It's been a blessing working with Danner Digital and watching them do what they do best. I'd definitely say 5 stars isn't enough. Thanks again!"
"I would definitely recommend Danner Digital to other people, not only were they friendly and knowledgeable with their services, but if I had a question after hours or on the weekends with our website, he was quick to respond... Our online sales have increased with our user-friendly format on desktop and mobile use!!! Thanks again Alex for all of your help!!!"
"We have had nothing but a great experience with Danner Digital. They helped build our website and did SEO optimization and we have been seeing a great increase in calls as well as inquiries from our website. They are very knowledgeable and highly recommend this company!"
Frequently asked questions